Are you having issues connecting your Instagram Business Page? It's possible there's a certain connection that isn't set up as it should be. To troubleshoot this, it's important to make sure all of the items below are set up correctly.
1 - Verify the user's role on Facebook Page
Make sure the user has the Editor or Admin role on the page, otherwise we will have permission errors posting / fetching posts and cause the channels to disconnect.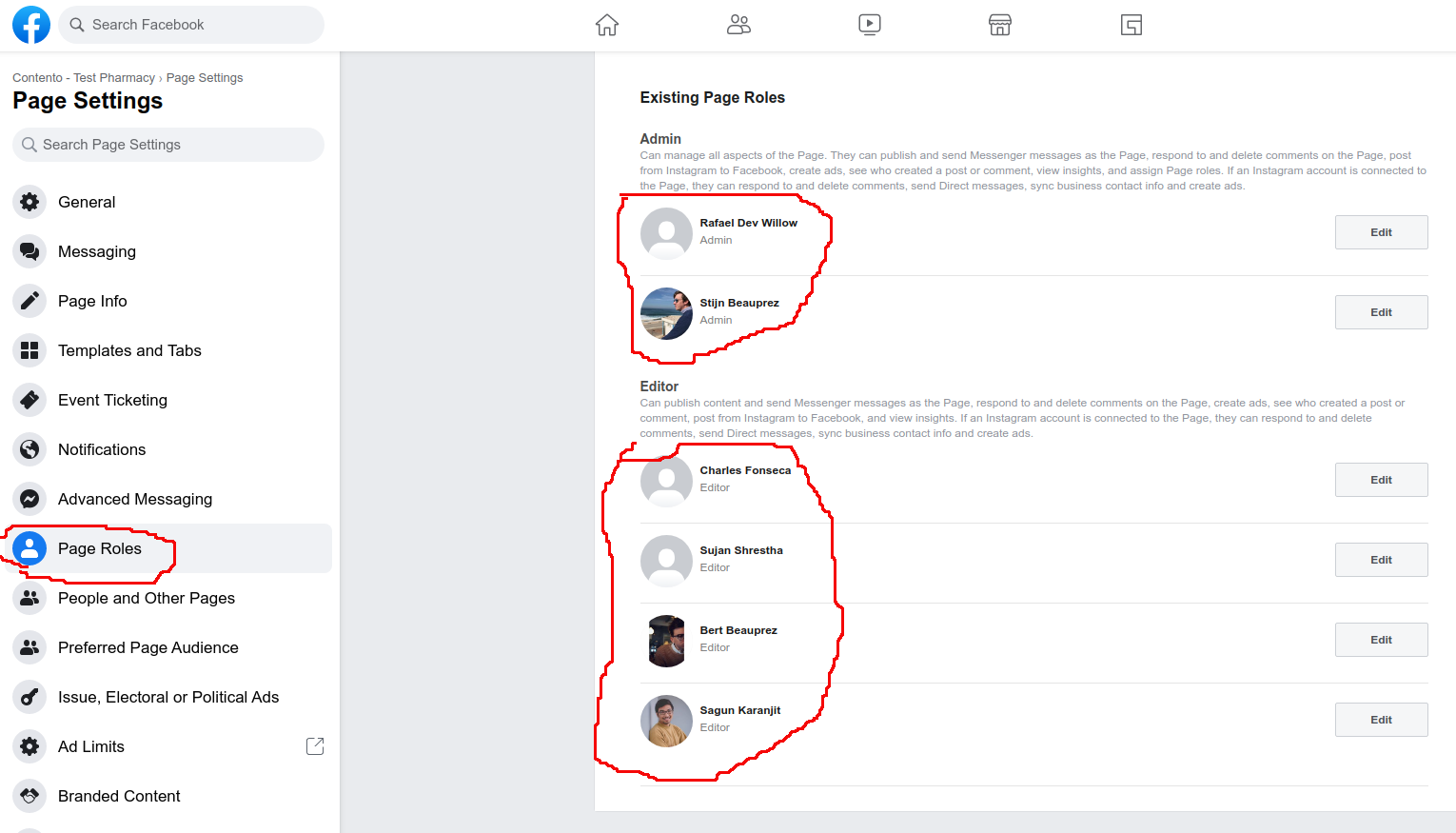 2 - Reconnect Facebook pages with the required permissions
On Facebook Setting > Business Integrations or visit this URL: https://www.facebook.com/settings?tab=business_tools&ref=settings
Then click on view / edit the connection for the Willow app:
Make sure all the permissions are enabled: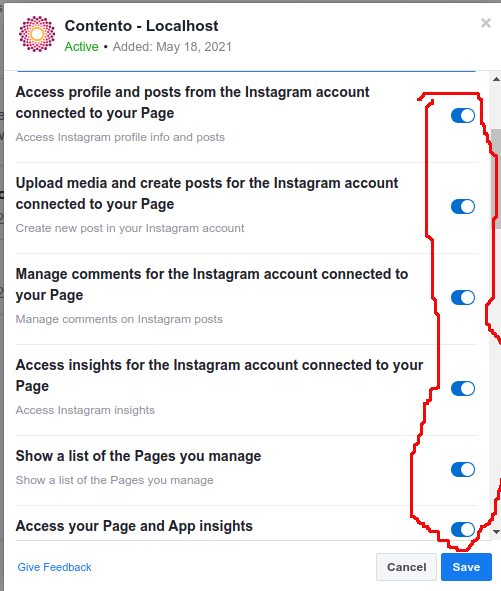 Scroll down until the bottom making sure all pages that are connected to Willow or associated to Instagram accounts connected to Willow are always checked.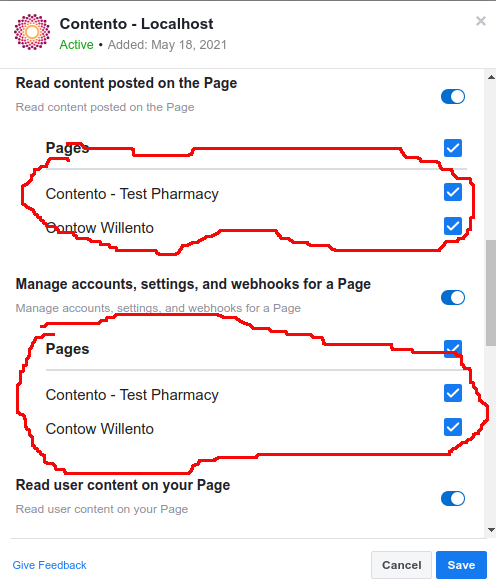 Then click on Save and close the tab / window.
On the Willow platform go to Settings > Channels and click on the Reconnect button for the disconnected Facebook Pages.
After being redirected to Facebook and confirming your identity, you will be redirected to Willow again. Make sure to check all the pages that are connected to Willow or associated to the Instagram accounts, not only the page you are connecting now.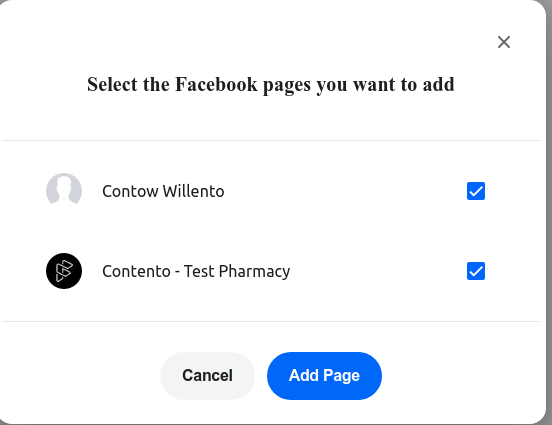 Press add page and the Facebook page and the channel should now be connected with the correct permissions.
3 - Verify Facebook Page association with Instagram

On the Facebook page settings make sure it's associated with the target Instagram account and the user has permissions to post to it.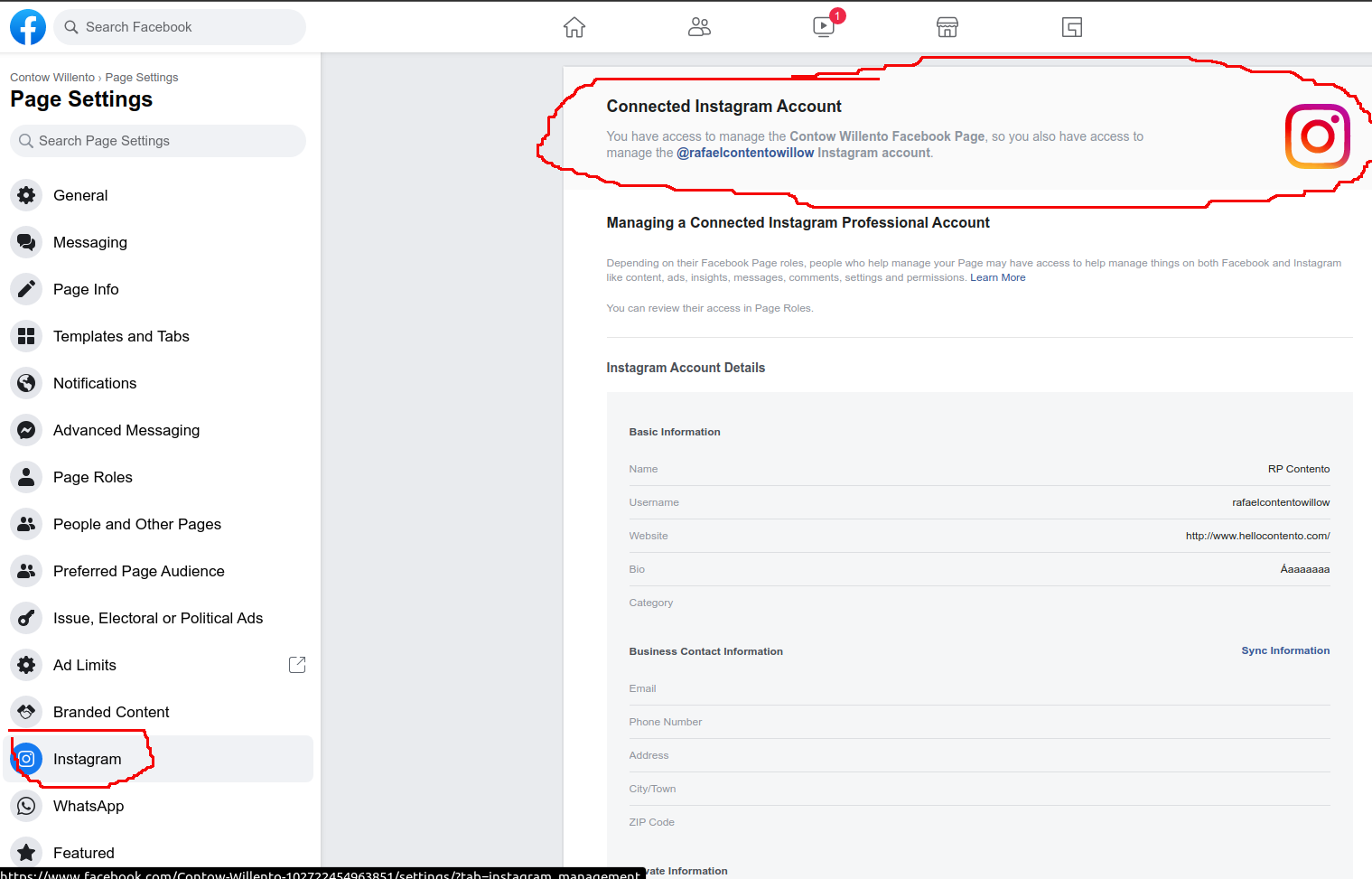 4 - Reconnect Instagram
Click on the reconnect button for the Instagram channel. Once you are redirected to Facebook click on Edit Settings: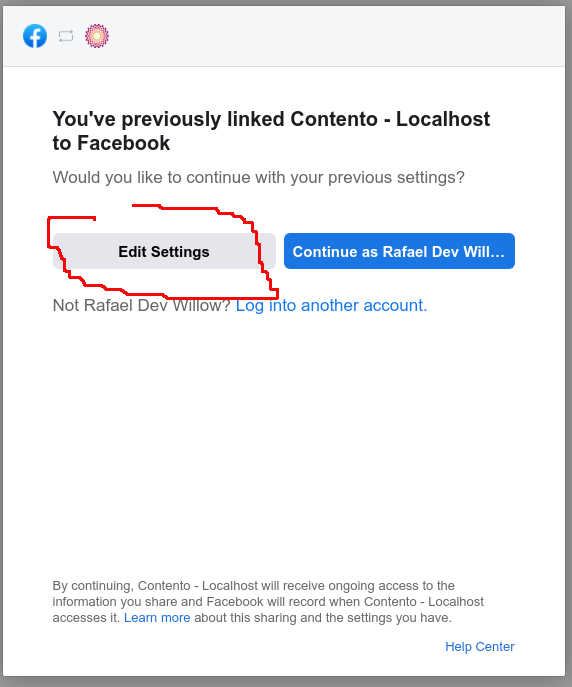 Make sure ALL Instagram accounts managed by Willow are checked and not only the one you are reconnecting: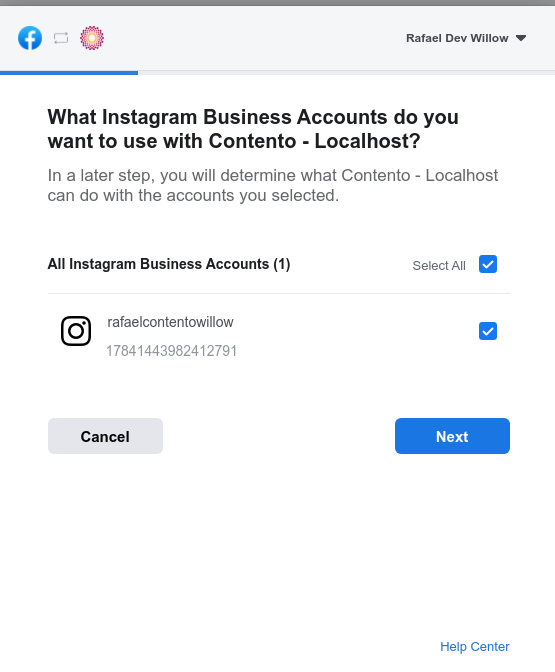 Then again make sure ALL Facebook Pages managed by Willow are checked, not only the one associated with the Instagram account being reconnected: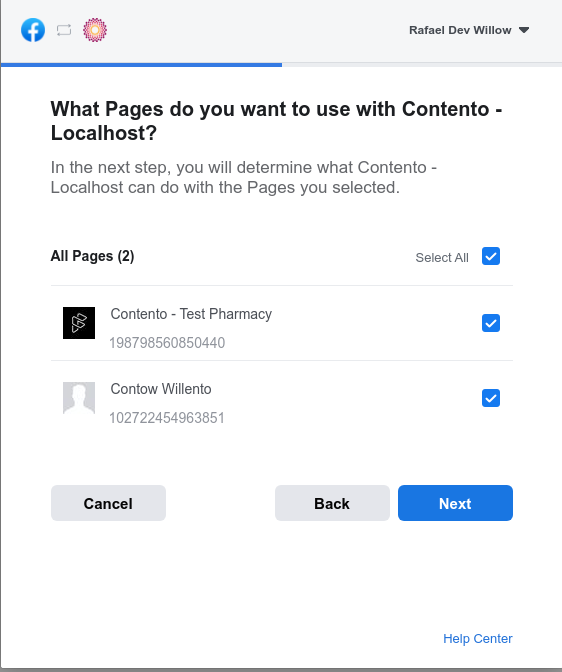 Then scroll down until the bottom of the dialog making sure all permissions are enabled: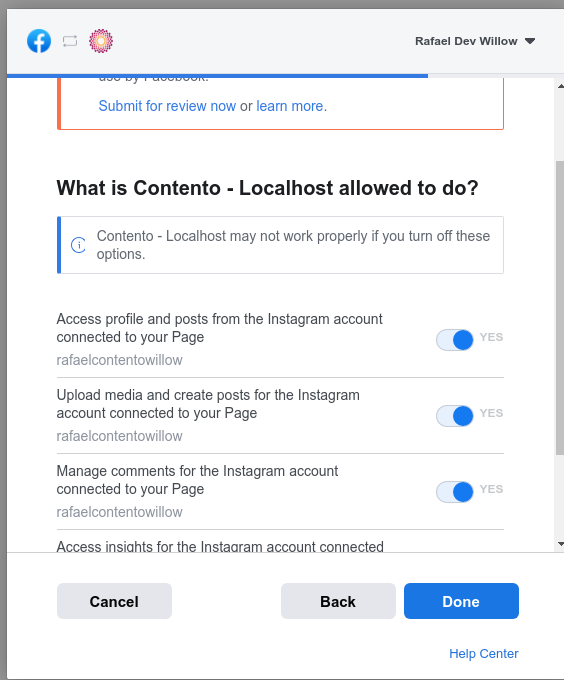 After this process the user should be redirected to the channels list and all channels should have the correct permission.