Are you having issues connecting your Instagram Business Page? It's possible there's a certain connection that isn't set up as it should be. To troubleshoot this, it's important to make sure all of the items below are set up correctly.
Check all the 5 steps to make sure your connection to Willow is done correctly.
Have you tried all the steps, but it still didn't work? Then don't hesitate to contact your Customer Succes Manager or use the Livechat function in your Willow account.
1 - Are you an admin?
The first thing to check is that you are in fact admin to the Instagram page you are trying to connect. Because Facebook and Instagram are linked to each other, your Facebook profile needs to be admin of the Facebook Page linked to your Instagram account (see step 3). Learn how to manage your roles through here.
2 - Is your Instagram a business account?
If not, that might be the cause of your Instagram is not connecting to Willow. Go to your Instagram account and convert your page to an Instagram Business Page.
Learn how to convert your Instagram page to a business account though here.
3 - Is your Instagram page connected to the correct Facebook Page?

To be able to add your Instagram page to Willow it has to be connected to a Facebook page. Read how to connect your Instagram to a Facebook page here. Go to the pages you manage in Facebook and click on the one that you want to check. Navigate to setting.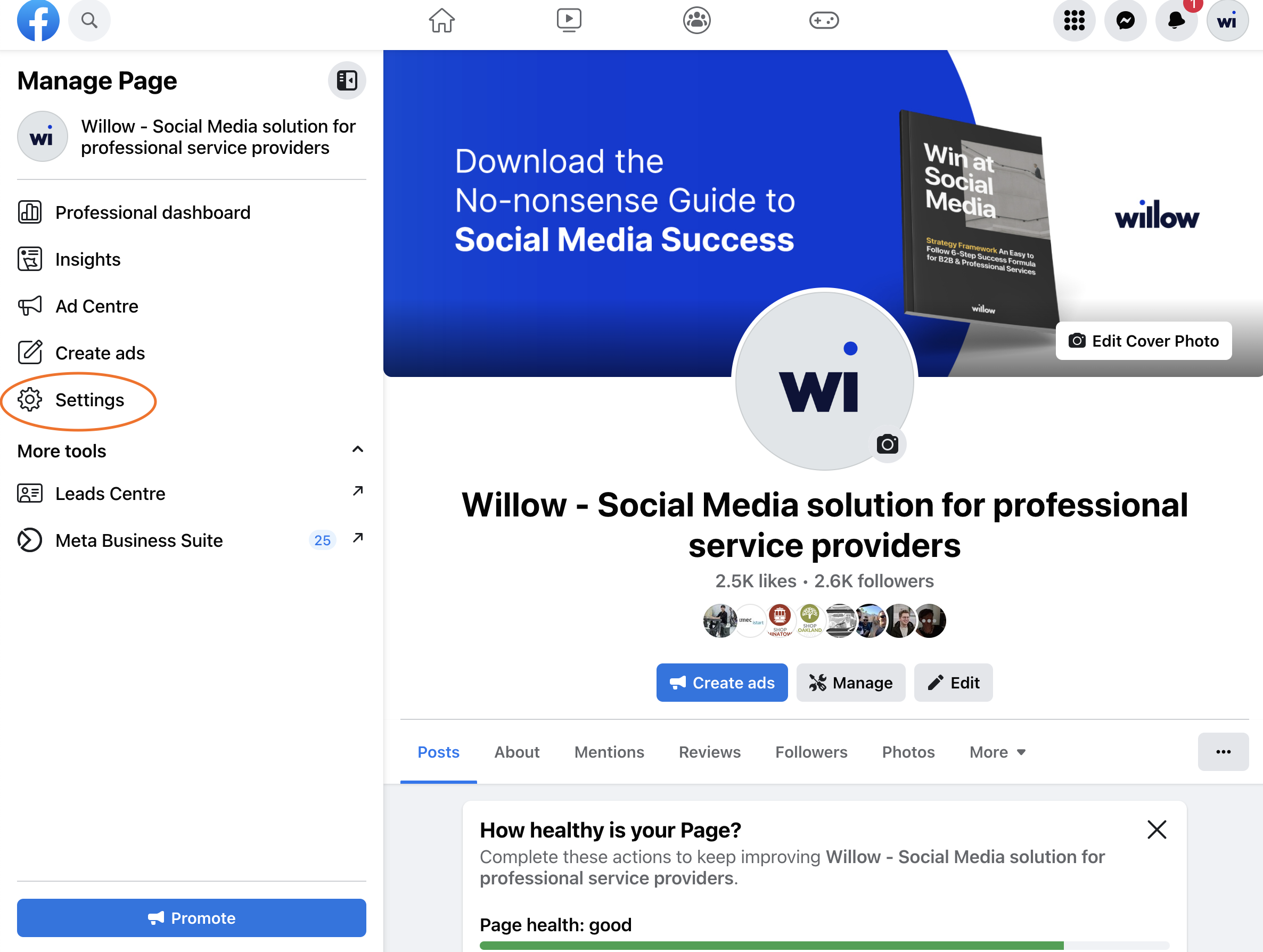 Then go to Linked Accounts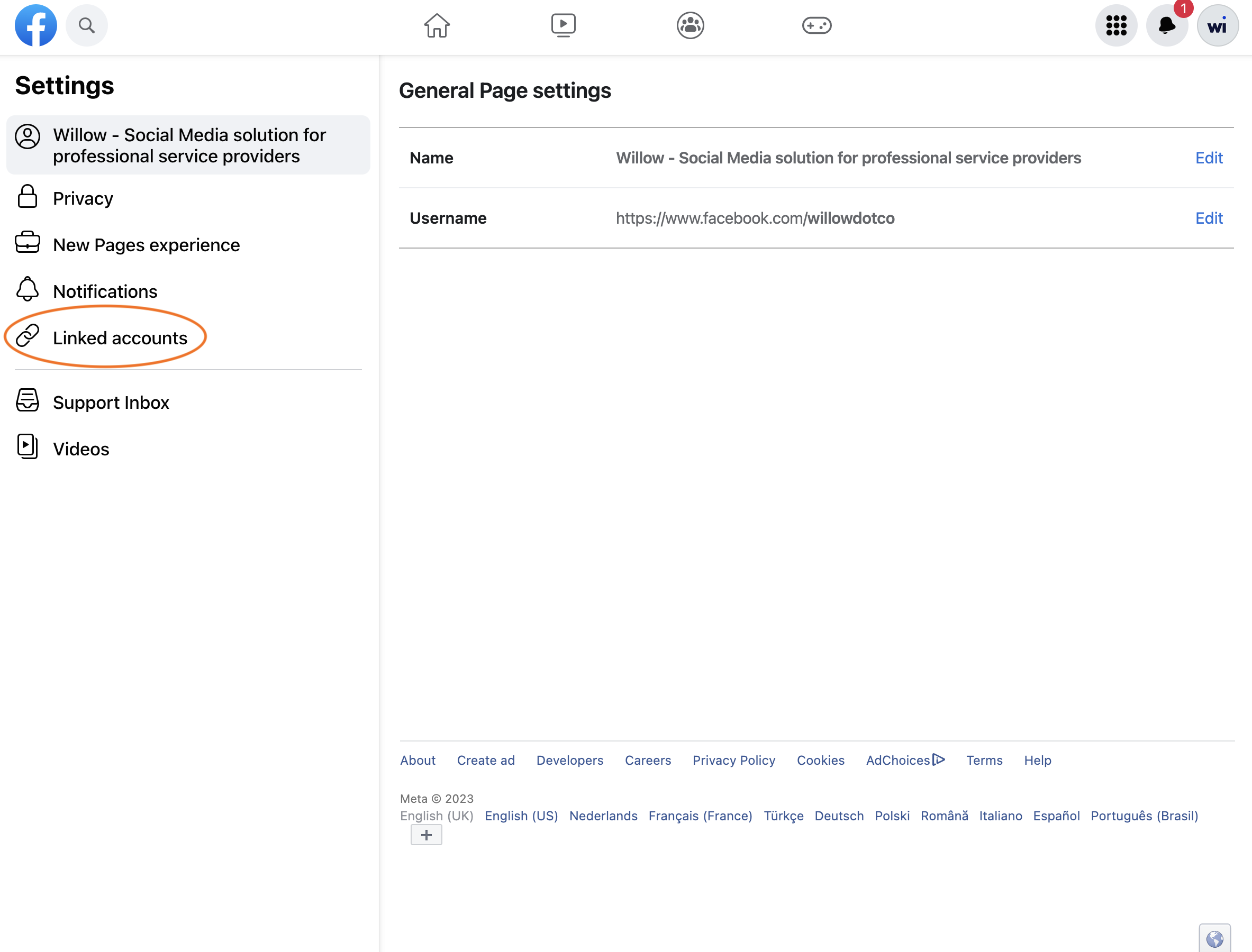 You will see the connection with Instagram if it's already made. You don't see it? That means they are not connected. Link the correct Instagram page and try to connect your page to Willow again.
4 - Is your account a Creator account?
In that case you will not be able to schedule posts through any third party tool, such as Willow, since Instagram does not allow it. The solution here is to convert it to a regular Business Account.
Learn how to convert your Creator page to a business account though here.
5 - Does Willow have the required permissions?
The last step to check is to see if Willow has all the required permissions to post on your Instagram or Facebook page. Go to your Facebook settings → Business Integrations or click here
Are you still unable to link your page to Willow? Contact our customer success team via virginie@willow.co or use the Livechat function in your Willow account.