Learn how to edit/remove a scheduled post in Willow.
To edit a scheduled post in Willow, go to your Schedule - Month view.
Click on a post scheduled for a time in the future. You can tell by the

icon on the post.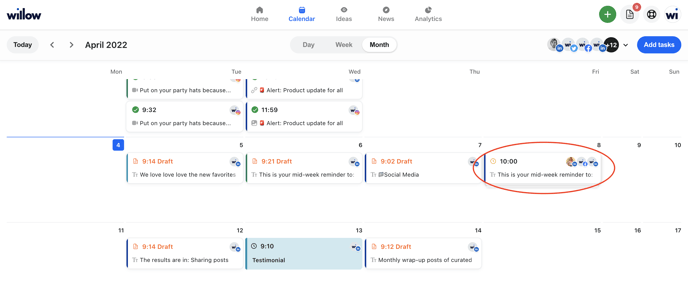 Click on the 3 dots on the right side of the post and choose to Edit Post if you want to edit all the posts or click on Ungroup Post if you only want to edit one post.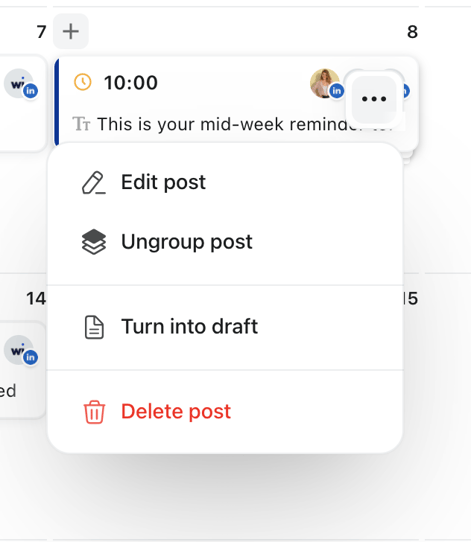 Your Post Composer will pop-up. You can now make changes to the caption or attached media.
When you're done making changes, click Save Post to save the changes.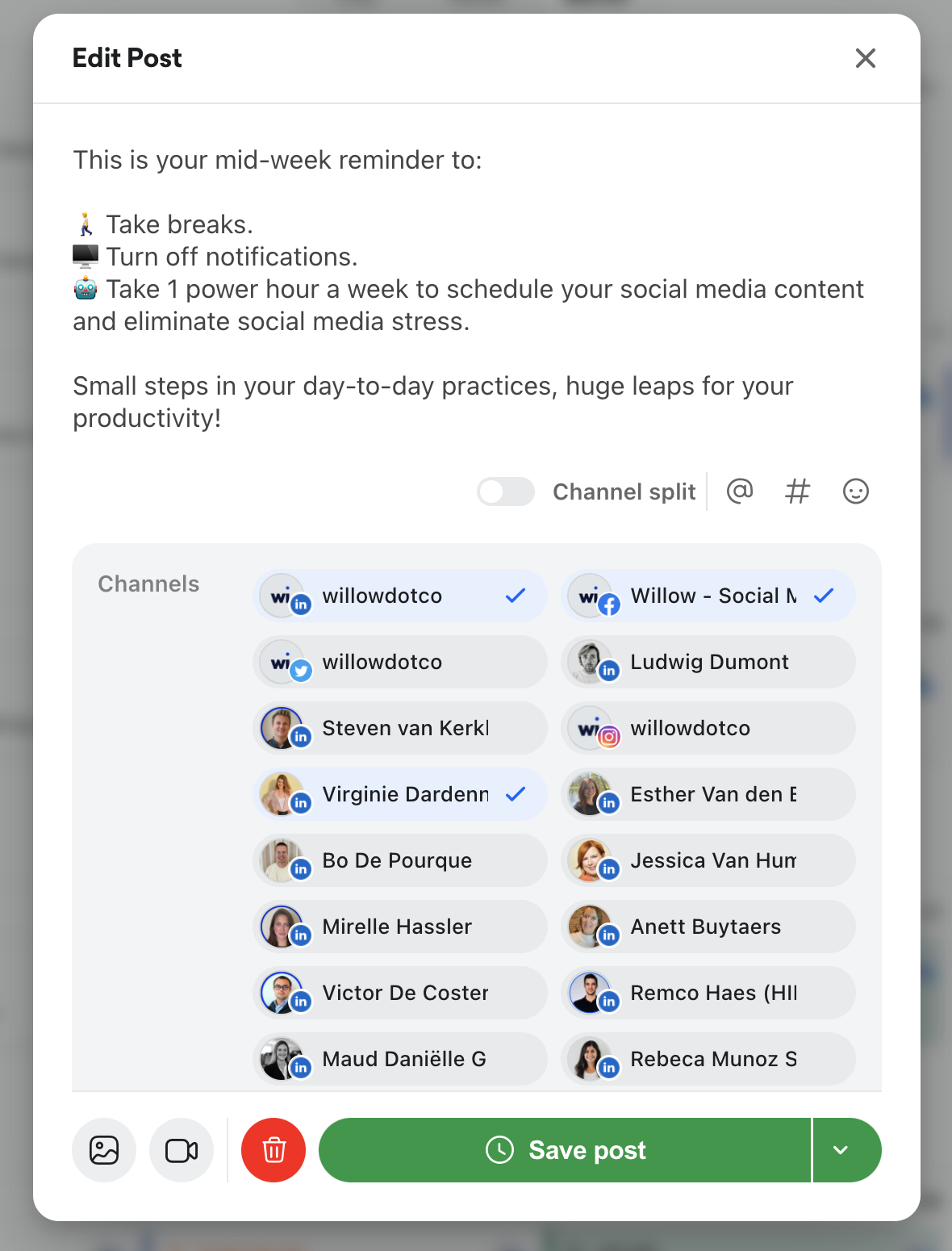 If you want to remove the scheduled post, click on
to delete the post.