How to schedule posts in Willow
We recommend you to schedule your posts in advance on all platforms to save time and focus on more pressing tasks.
Jump to:
Auto-scheduling vs Picking a date & time
Your monthly posting schedule
To make things easier, we have already created a schedule for you with the best posting times every week. Learn about Adding Slots here.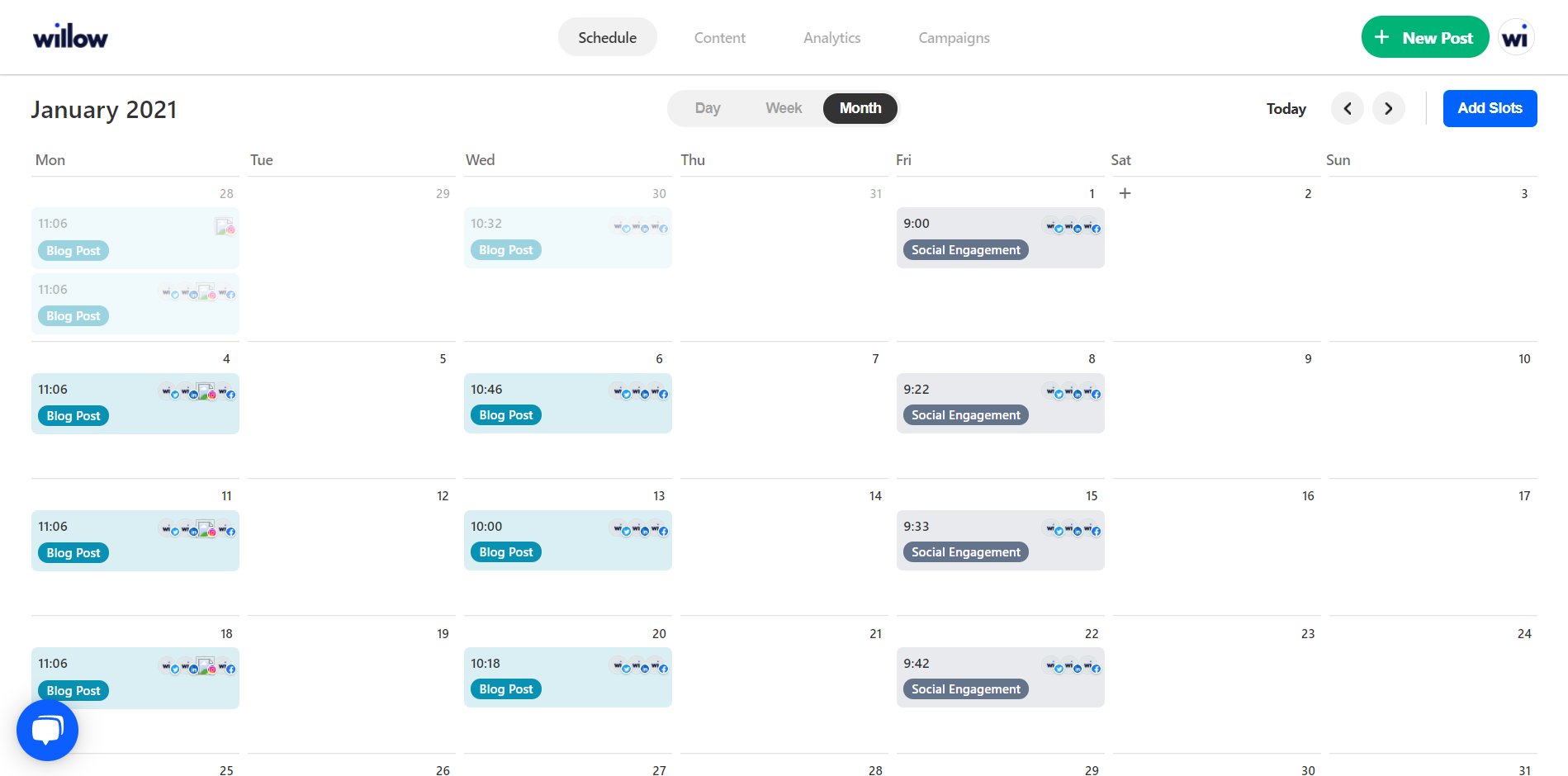 Creating a post
You can create a new post from anywhere in the Willow platform with the

button on the top-right.
If you want to create a post on a certain day
- Go to Schedule - Day view, pick a date in the future that has an empty slot (denoted by a grey dot in the calendar) and click + Add content.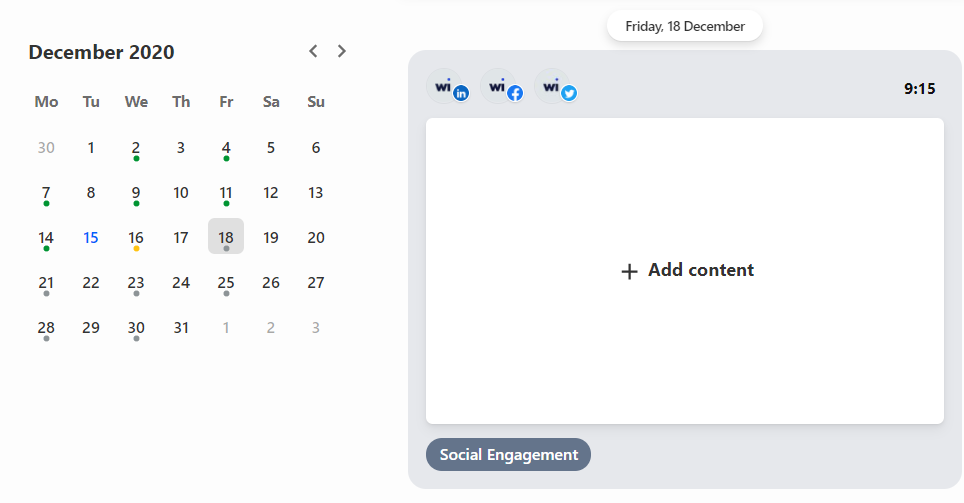 - Go to your Schedule - Week view and click + Create post on an empty slot.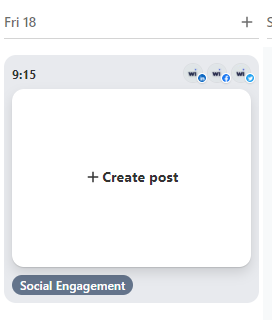 Schedule an article
You can also go to Content, hover over an article you like, and click Schedule to create a post from it.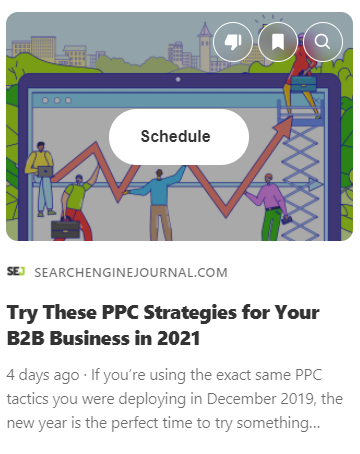 Auto-scheduling vs Picking a date & time
To schedule your content to the next available slot, choose Schedule automatically. This ensures that your content is posted at the best times.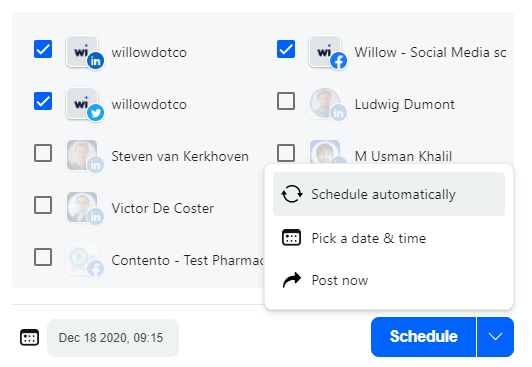 For Events & Special Days eg. Christmas, you can also choose a particular moment to schedule your post at by choosing Pick a date & time.
Remember, all the times are according to the timezone you selected. Learn more here.