How to bookmark articles for inspiration or to post later
While browsing through articles in your News tab, you might come across an interesting article that you want to save for later.
You might want to save it to read later, to post later, or to use as inspiration for content you want to create.
All you have to do is scroll over an article and click the bookmark icon.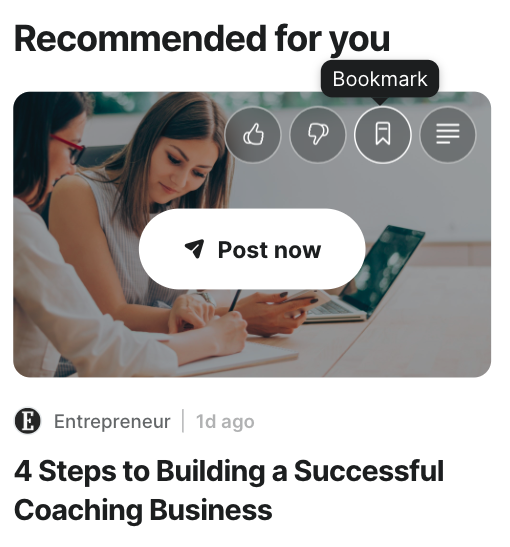 To access your bookmarks, click on the tab titled Read Later on your left-hand side toolbar.