How to add/remove slots in your monthly schedule.
Jump to
Adding slots at the beginning of your journey with Willow allows you to save a lot of time while managing your socials.
Your customer success manager will help you set up a monthly schedule in your Willow Home.
They'll pick the best posting times for you so your Monthly view looks something like this: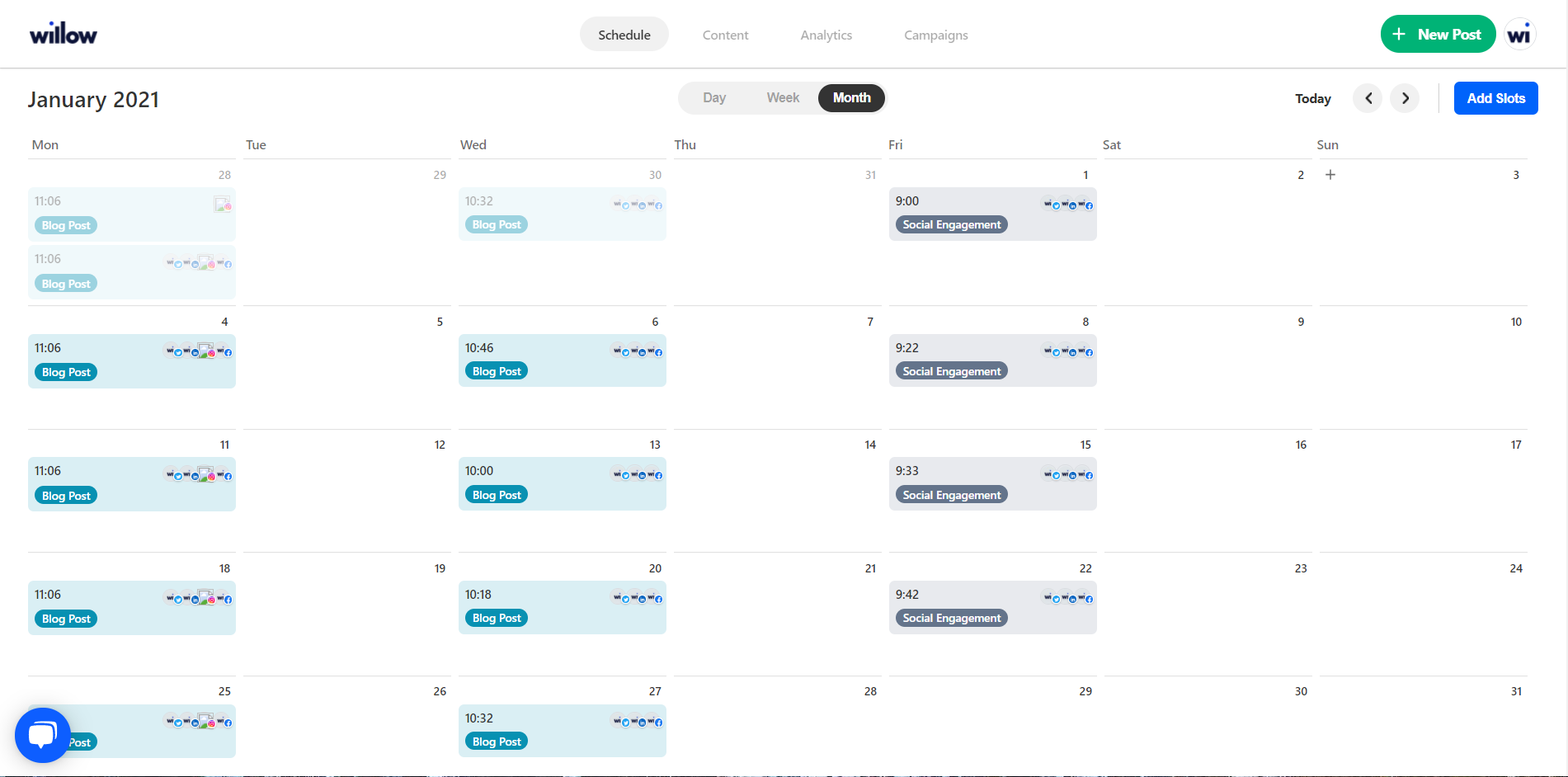 However, you can add more slots if you feel like you and our social media expert thinks you should post more frequently.
Adding slots
To add a slot click on the Add Slots button on the top-right of your Schedule - Month view.
1. Pick a Category. Choose from the following: Educational, Entertain & Inspire, Personal, Promotional, Employees & Workplace.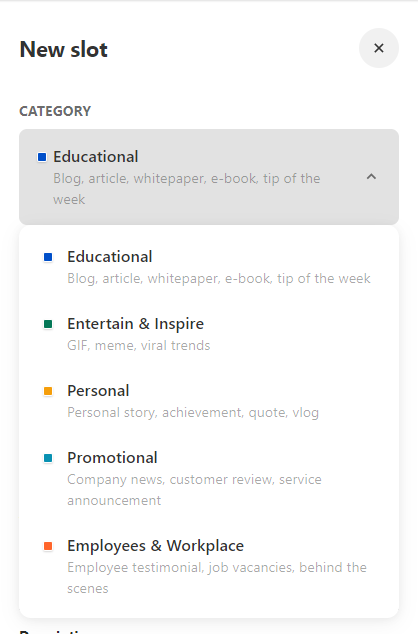 2. Pick a Post Idea from the Category or start typing to create your own.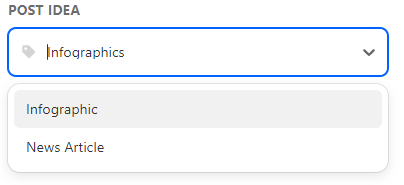 Note: If you pick from Willow's suggested Post Ideas, you can click on More Information to read the Best Practices and see an example of that Post Idea.

3. Select the channels you want to post on at this time slot.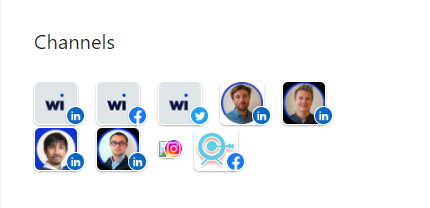 4. Choose how frequently you want to post this particular content type. You can create a One-off, a Weekly, or a Monthly slot.
One-off slot

First, pick the date & time for this particular content type.
Next, add a Description to help you when you're posting. These notes are just for you and your team members to read. They will not be posted. It could be pointers on what to include in the caption or the image.
Press Save slot at the bottom of the column. You have successfully added a one-off slot!
Recurring slots: Weekly & Monthly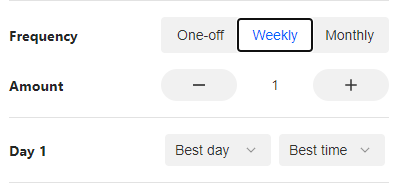 A recurring slot is for content types that you want to post multiple times in a week or month. For example, we post blog posts 4 times a month, so we created a weekly slot for it.
Next, choose how many times you want the slot to be repeated per week or per month.

Eg. For our blog post we chose the Amount to be: 1 time Per Week.
Then, choose Best day and Best time to always post at the best times.
Or choose a custom time and day of the week for each time that slot occurs.

Press Save at the bottom of the column. You have successfully added a recurring slot!
Edit/Remove slots
To edit or remove a slot, click on an existing slot to open up the panel on the right.
To remove it, click the Remove slots button at the bottom.